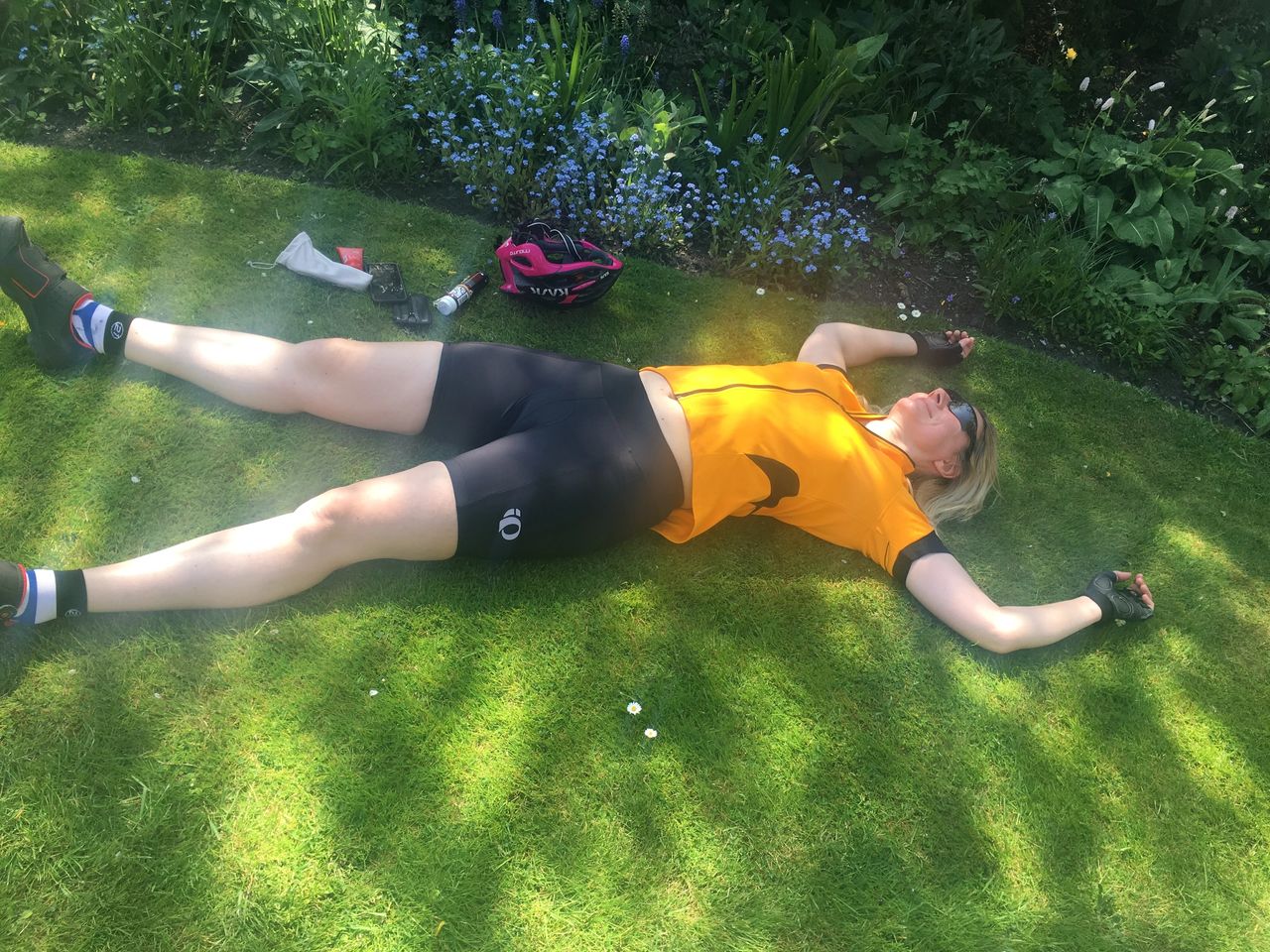 We've all been there, despair at the thought of another torturous workout filling our minds with black thoughts and sucking dry our motivation.
How can it be that only last week we had a spring in our step, our goals were being achieved, we were "on plan", but that enthusiasm is now replaced by dread.
But why, can it be the lack of sleep, the feelings of heavy legs or our lives' everyday stresses are getting to me. Why am I beginning to feel so unable to complete my workouts, or the "go get" ride I had planned dissolved into pain and loss of mojo.
And so begun my journey to seek to understand why training sometimes go awry, and often just at the time when things were going so well.
Enter Simon Wegerif from iThlete at the recent TrainingPeaks Endurance Coach Summit at the Manchester Institute for Health and Performance. Simon succinctly explained how our bodies react to stress from factors such as our training load, our sleep patterns, our diet, and our mental and general health, and how the outcome from these factors can now be quantified through the measurement of the minute variations in time between each heart beat. When healthy and rested the natural rhythm of our breathing causes a slight difference in the time our bodies produce each heart beat, however when under stress this rhythm is impacted and the variations begin to decrease. The term used is Heart Rate Variation (or HRV). As one of my mottos is that you cannot manage what you cannot measure, my a-ha moment had arrived !
As a road cycling coach with Cycle For Fitness Ltd, it was clear that including HRV in our training plans would not just be useful, but should become a cornerstone of our training regime. By measuring HRV we are able to determine how rested our athletes are, or put another way, how ready they are to do our next series of workouts. When HRV drops from the individual's baseline we can begin to make informed decisions about whether we need to dial it back a bit, rest or do something different such as a good yoga or stretching session. We therefore avoid over-stressing or over-training to the point where health begins to suffer and motivation nose-dives. Conversely, when HRV increases above the original baseline, this indicates an improvement in health and aerobic fitness, and that the athlete has adapted positively to the training load and we can perhaps dial it up without the fear of overtraining or creating injury.
When you sign up to a Cycle For Fitness plan, we will get you started on your journey to fitness and wellbeing, and armed with iThlete's HRV App and Dashboard you can be assured you will never again do a workout that you are not ready to do. This is a key element to our holistic Workout Recover Adapt and Perform (WRAP) methodology.
Grant can be contacted at grant@cycleforfitness.com if you want to explore how Cycle For Fitness and iThlete can become a key cornerstone to your success.