As we move from a dreary January to dreary February, months in which most people who are "in training" for the year ahead are indoors on their turbo trainers, or toughening it out in the wind and the rain...though when it freezes or snows then we should be doing something else other than cycling!
For one, I don't have an adversion to workouts on the turbo trainer, just as long as I have something like Zwift to take my mind off the monotony, or focused sessions using Trainerroad, Sufferfest or BigRingVR (other training Apps are available), but there is nothing like riding outside in the sunshine on silky, traffic-free roads.
Given that isn't possible (often) in the UK, where can one find such a wondrous experience?
For me, the Balearics and mainland Europe do not cut the mustard in the early months of the year, you need to go a little farther.
But where?
A good friend of heads to the Caribbean each January, and one year took his road bike.....but tales of heat, humidity and potholed roads, not to mention the behaviour of local cyclists as typified in the recent "Death in Paradise" episode....just kidding, leads me to believe there is a reason why it is not a cycling destination for the masses.
The Balearics, in particular Mallorca, is the Mecca for cyclists and will give you a better climate than Northern Europe, but your training could still be impacted by the rain and occasional storms (as dramatially and tragically happended two weeks ago).
My go-to place is the Canary Islands....just 200 miles of the coast of the Western Sahara, a magnet for those seeking winter sun, just a four hour flight away, with each island rich and varied enough to give you fantastic weather and breathtaking terrain for cycling....no wonder there are so many pro team out there.
So that's where I have just come back from, a few weeks in Tenerife, 500 kilometres of riding climbing 10,000 metres of ascent.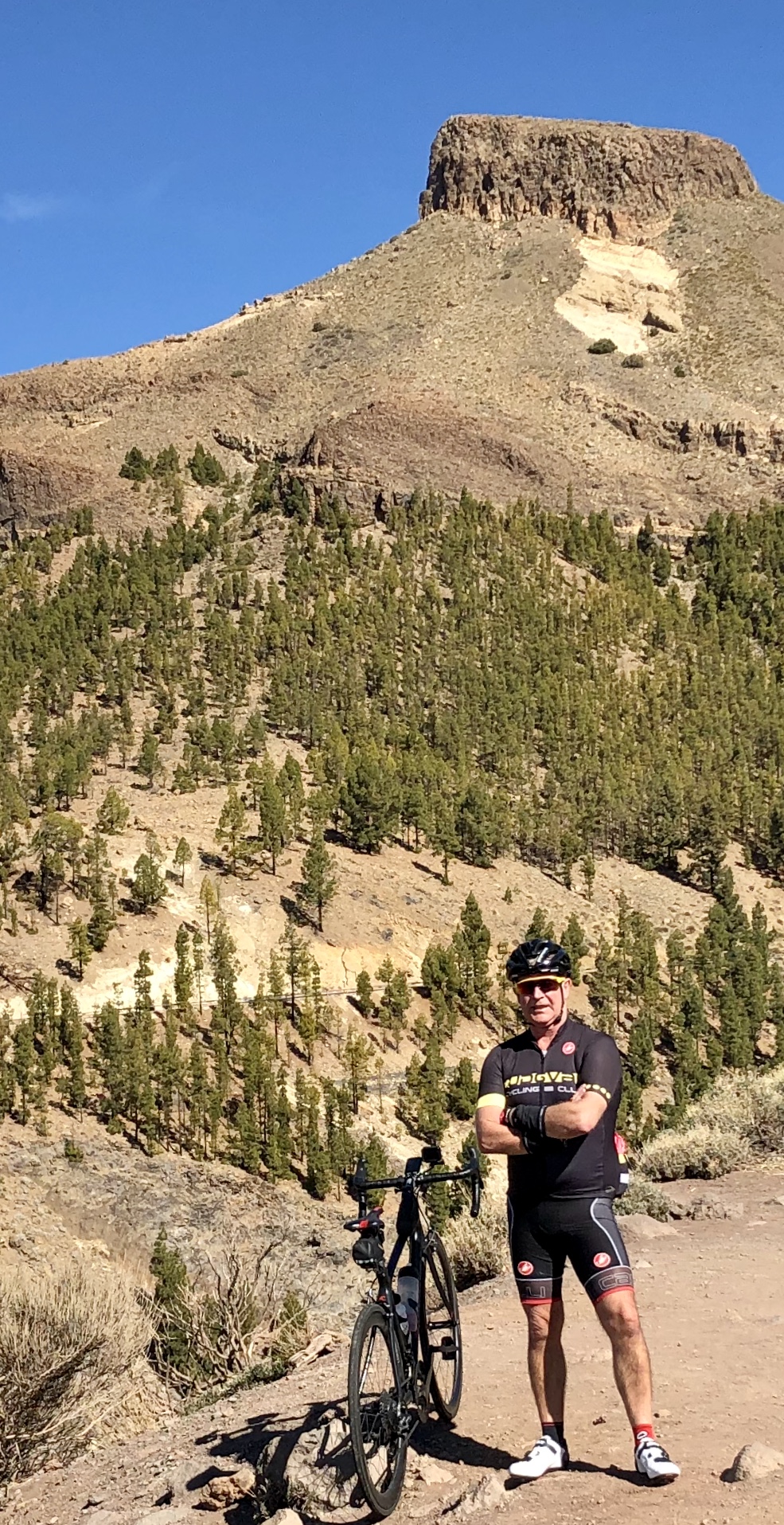 The weather was in the mid 20's (celsius) and the trade winds were slignt to moderate, but never too unwieldy. The island was formed by Mount Tiede, a volcano and the highest peak in Spain; the roads either go around the volcano, or straight up, so lots of climbing and altitude workouts if you want them. No ride is ever under 1,000 metres of climbing, and getting to volcano's rim is only about 2,300 meters.....though for easier rides you can take the coastal roads.
Having returned, I am back on the turbo, and venturing outside for a ride when the rain has not been horizontal, however my mojo and motivation are higher than could have possibly been had I stayed here in the UK. I can highly recommend getting away to kick start your year.
ps Tenerife is great for January and February, but mainland Spain (Calpe, Orgiva etc) and Mallorca still come into their own in early Spring.
If you want some advice on riding abroad, give me a shout, I'd love to hear from you.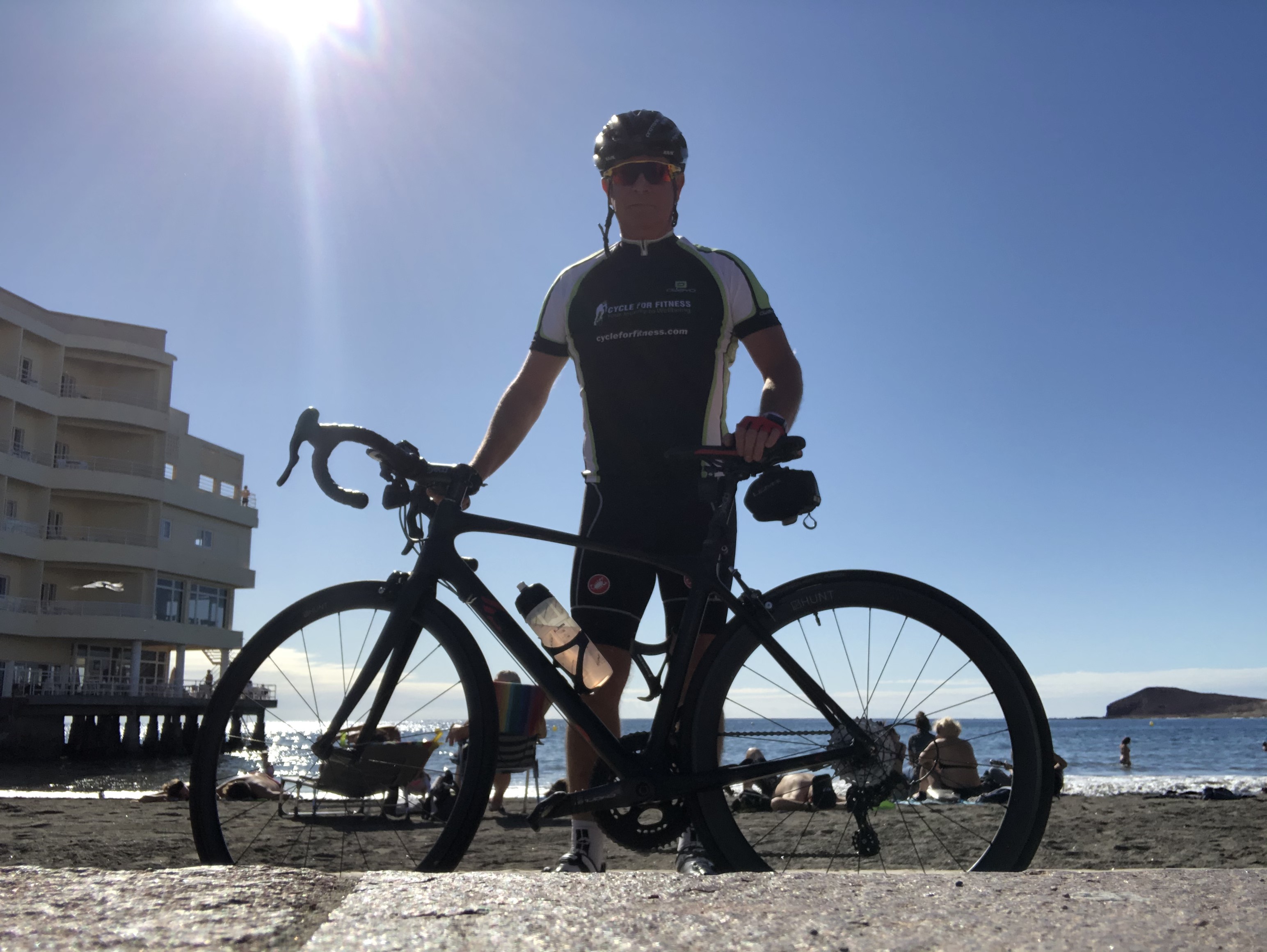 cheers, Grant