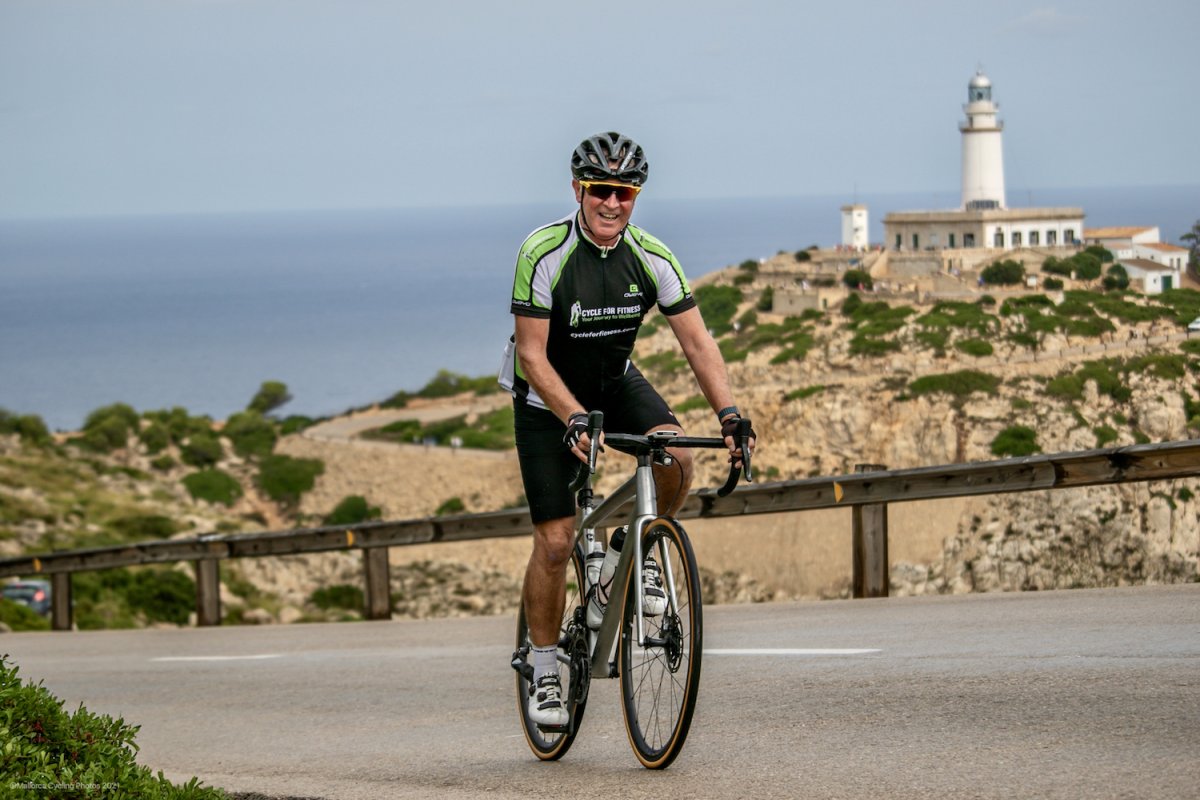 Individualised Coaching and Training
For enthusiasts, seasoned cyclists, club riders, Zwift racers aspiring to go to the next level, and those who ride for racing, a
specific
event, pleasure or fitness.
Individualised Coaching
Proactive one-to-one Coaching

Post-Workout Analysis (Weekly and Unlimited available)


World leading TrainingPeaks and Data Analysis platforms




Annual Training Plan, divided into Mesocycles,

with

Training Blocks tailored

monthly

to your goals, based on current strengths and limiters

Access via Zoom, Teams, FaceTime or WhatsApp



Training Plans
Training programmes for both road and the indoor trainer (

Power/Heart Rate based)
Advice and Guidance on-demand


Build Fitness, Strength, Stamina and Power

Go the Distance and Master Climbing programmes

Over-50s a speciality

Mesocycle based (Base, Build, Peak).

Regular Progress Reviews

We work with Zwift,

SYSTM,

TrainerRoad, Fulgaz, BigRingVR and others.



Recent Reviews
I always have my clients' satisfaction as top priority. It's how I roll, and am always humbled by my clients' feedback......

"I engaged Grant as a Coach in August '21 when I decided to do the Mallorca 312 . I can honestly say I've never been better prepared for an ultra race event and I peaked right at the exact right time. I'm so impressed with Grant that I've retained him for the 312 next April and for the Donegal 555 in August 22!! Grant has a very straight-forward and friendly approach to coaching and I can honestly say that if you follow the program he sets then you'll be really well prepared for any event you decide to take on, and indeed will enjoy the level of life-fitness you achieve!!"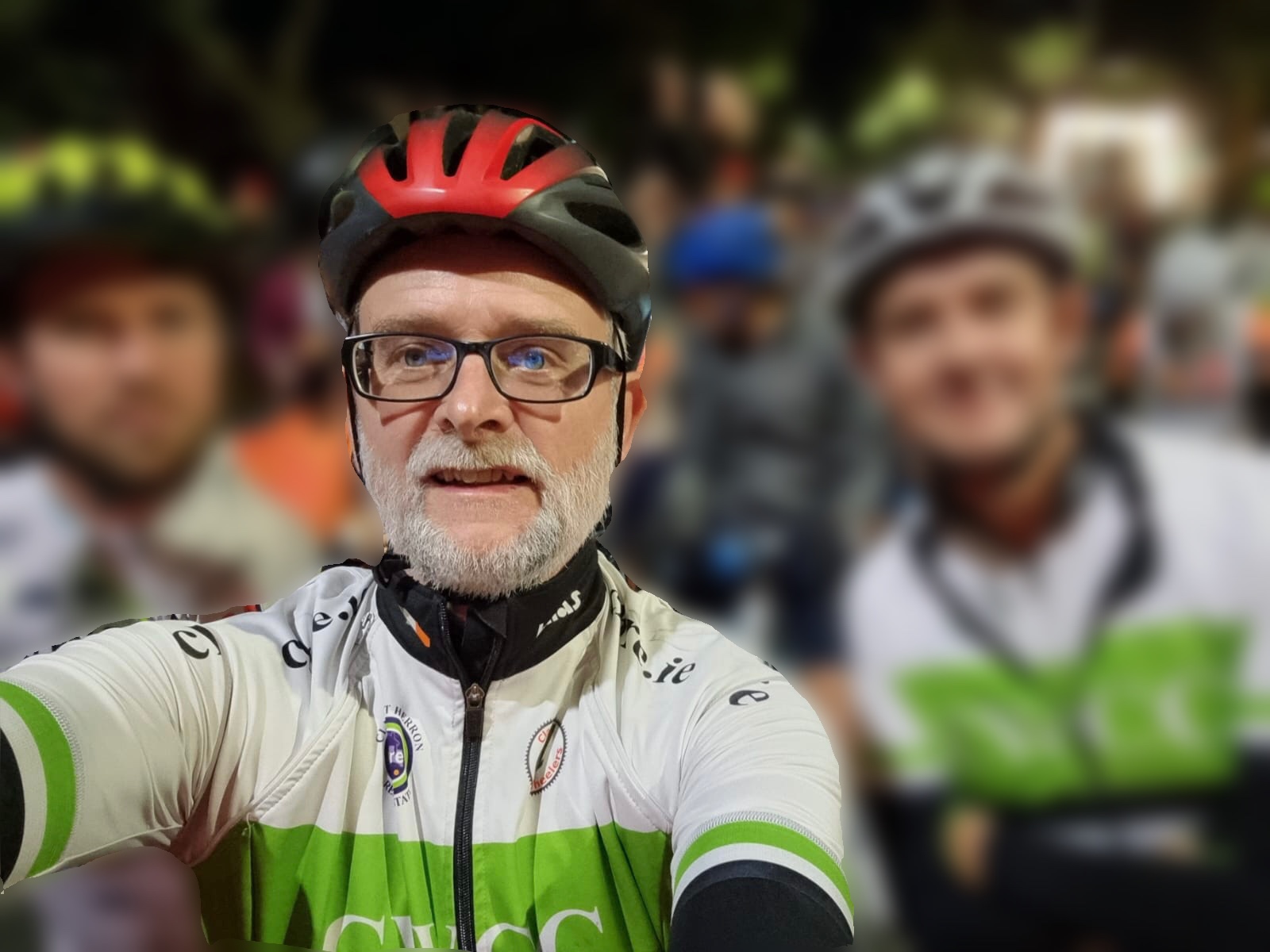 ★★★★★
— Ronan, Dublin, Ireland
"I started with Grant in October 2020. Was not new to cycling but couldn't find the magic switch to get better, fitter and faster. I will not say Grant will flower up any training plans, it's hard work, it's solid numbers based on factual analysis of your performance against his custom made plans. He delivers results - period. While doing that he has a very calm professional approach to his coaching style and helps you believe that YOU CAN also deliver the results. 100% professional".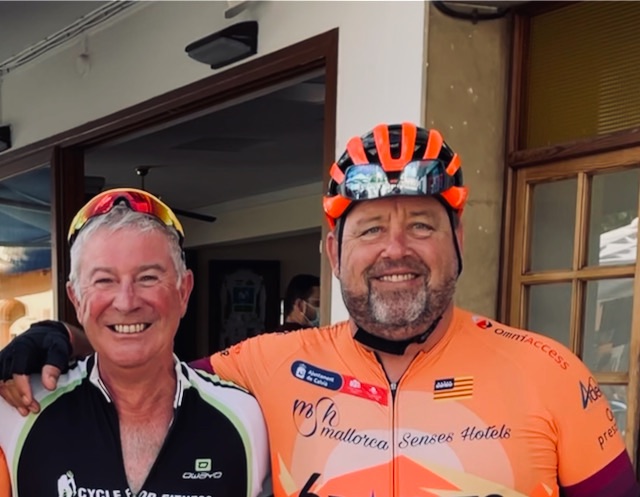 ★★★★★
—
Nick, Mallorca, Spain Spain
"G
r
ant's scientific and structured approach, takes into account my age, time available etc, less (meaningless) time on the bike but more (value) work when on it. I have signed up for more training so I am ready for the Haute Route Alps 2022. I trust his methods and believe the data so look forward to getting into the top half of the group next time around! I highly recommend him
".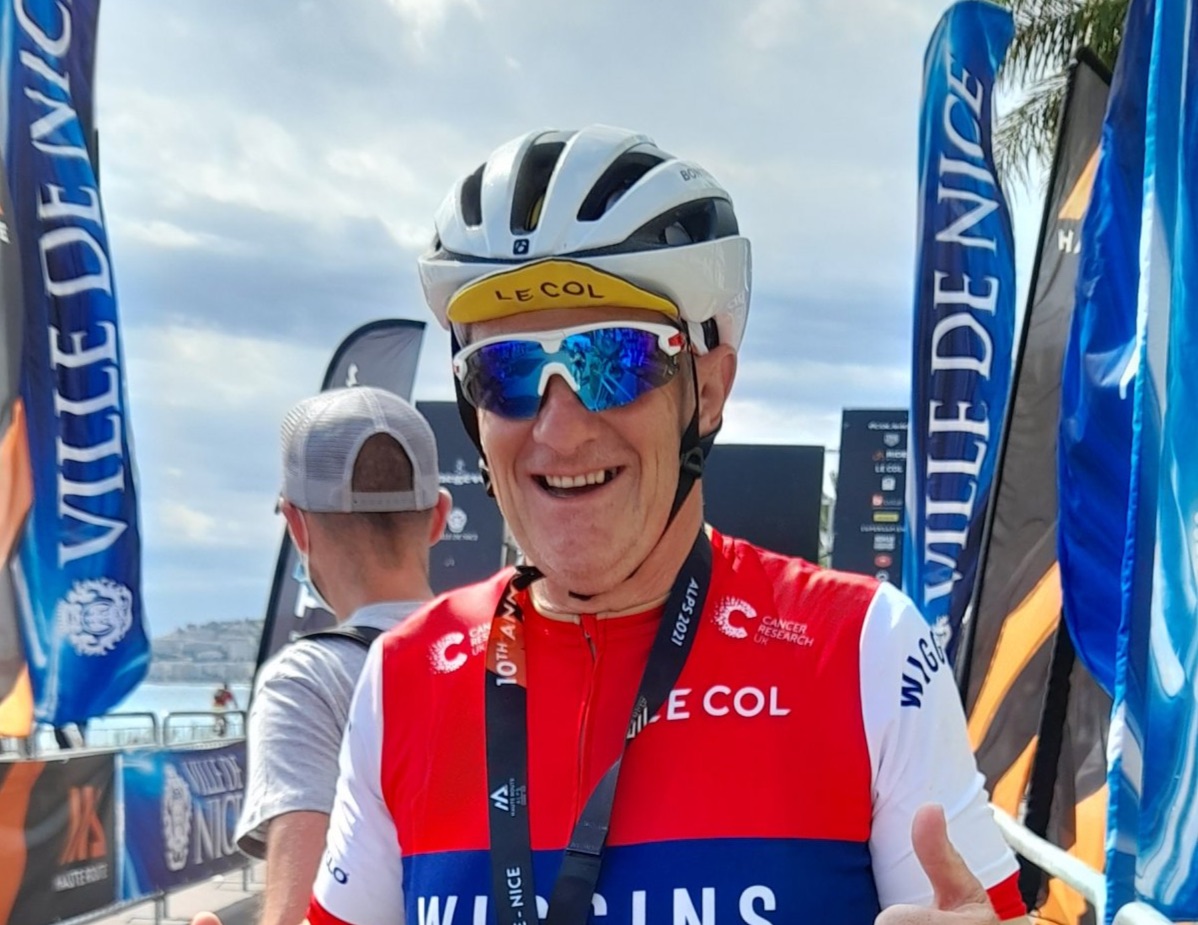 ★★★★★
—
Charlie, Oxfordshire, UK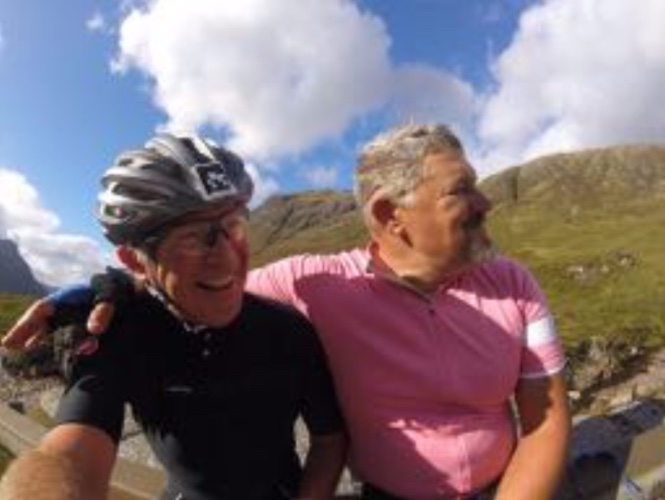 What We Do
I offer the ultimate in friendly and approachable road cycling coaching, advice and guidance, from Leisure Cyclist to Regular Club Rider.
If you are not yet ready to commit to a coach, I offer numerous standalone programmes to improve fitness or prepare for a specific event, whether that is Lejog, Mallorca 312, charity rides, or sportives.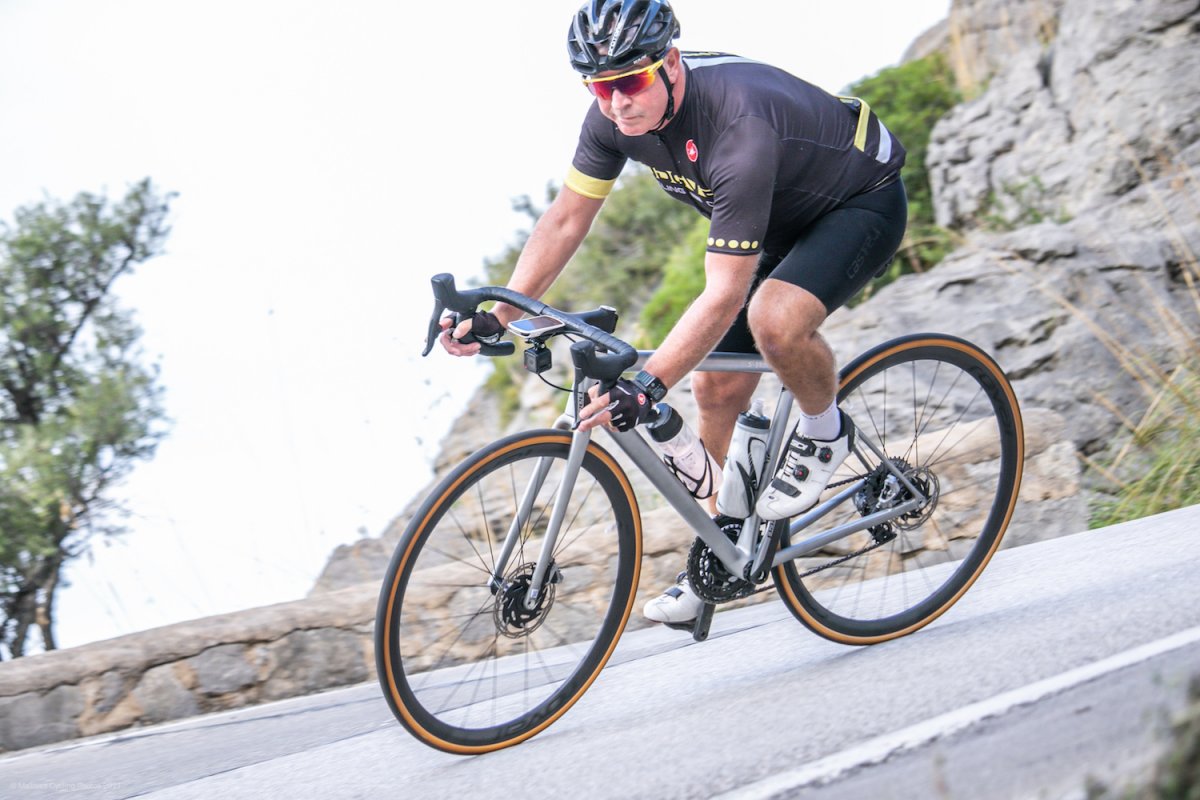 Who We Are
I love what I do as my customer reviews shows. Combining expertise from world leading practitioners, best of breed technology and with personal experiences of what is needed; I am able put myself in your shoes like no other coach. There's no challenge too big or too small, and I dedicate my utmost energy to every person that entrusts me to help them.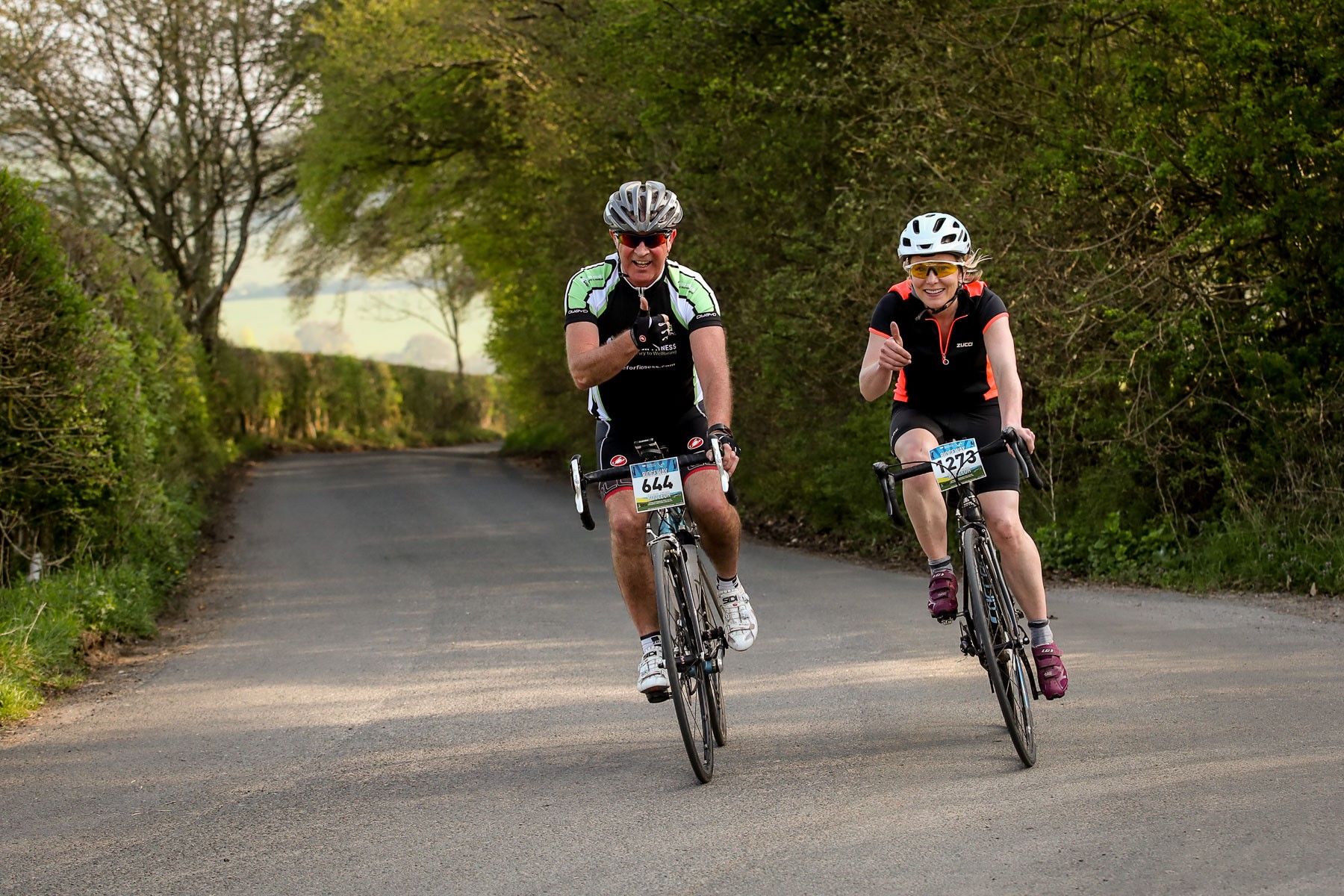 Approach
Everyone has a unique get of goals and cycling experience. That's why I listen carefully and tailor coaching and programmes to fit individual needs exactly. Whether you are aiming to achieve a personal fitness milestone or need comprehensive guidance, let's talk about your needs and goals, prepare a programme designed for you, and I will hold your hand the entire way.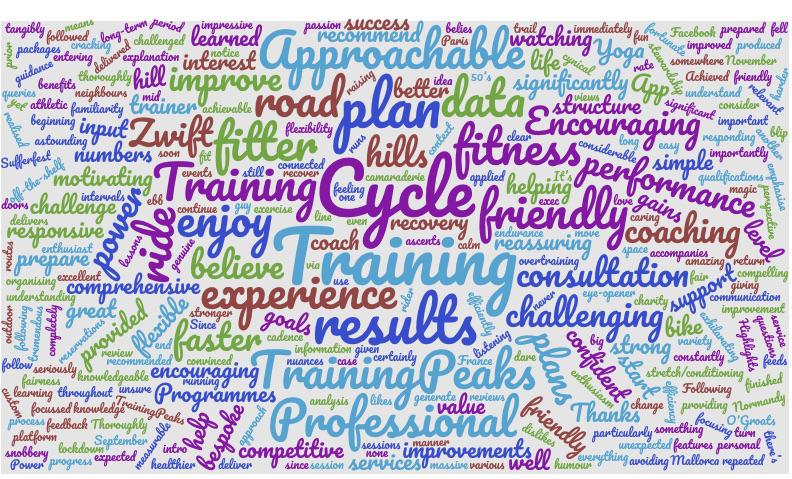 More Testimonials
Elizabeth, Melbourne, Australia, June 2022: Lands End to John O'Groats ★★★★★
I contacted Grant in November 2021 when I decided to take on the LEJOG ride with Pedal Britain in August 2022. Attempting the ride was something of a hare-brained scheme as I was overweight, unfit and barely able to get out of a chair without making a weird sort of groaning noise: getting old basically. . Also at 58 I'd tried many types of exercise over the years in a sporadic way but nothing had ever really stuck. During lockdown in Melbourne I took up cycling on a gravel bike with a group of friends and really enjoyed the sense of freedom and speed compared to walking and running.Obviously drastic measures were required to make this Lejog dream a reality. Having read the testimonials it was no surprise to find Grant's initial assessment online to be nonjudgmental and enthusiastic about my goal. He made it sound completely achievable. It's 8 months since then and to say there's been a transformation would not be an overstatement. The effects of aging and inactivity can be reversed. With Grant's superb program, kind encouragement and support I've lost weight and become fitter and dare I say more athletic than at any time in my life. The program is cleverly designed to allow you to achieve progressive improvement without overtraining or becoming jaded or disillusioned. The sense of achievement after each workout is great. Continuous audit of performance is built into the program which is a very satisfying way of seeing how the hard work is paying off. Grant also has a knack of making the world of the cycling geek accessible to the complete novice with no pretension or exclusivity. He was very helpful in helping me to chose my new bike even going to the trouble of researching the best bike shops in Melbourne. In short, Grant wants the best for you and he has the knowledge, program, sense of humor and personality to get you there. Highly recommended.

Charlie S, Benson, Oxfordshire, October 2021 - Haute Route Alps challenge ★★★★★
"Grant took me on to help me complete the Haute Route Alps 2021 which had been billed as the toughest 7 day amateur stage race ever. I had trained "blind" before and spent hours and hours and hours aimlessly riding around the country prepping for the HR Pyrenees in 2019. This worked and I finished. Grants more scientific and structured approach, taking into account my age, time available etc meant less time on the bike but more intense work when on it. I was hugely sceptical. However the actual event went really well, feeling great all week and actually thinking when I finished that i could have gone harder. I have signed up for more training and some assistance with downhill riding so I am ready for the HR Alps 2022. I trust his methods and believe the data so look forward to getting into the top half of the group next time around! I highly recommend him ".
Mike H, Cheshire, July 2021 : Lands End to John O'Groats plus Three Peaks Challenge ★★★★★
"Grant's approach to training is next level. His dynamic and flexible training programme meant I could really push myself further than I imagined. Not only a genuine person but a trainer that unlocked the best of my ability! Couldn't recommend highly enough!!!"
Richard, Seething Wells, Surrey, June 2021 ★★★★★
"Having connected with Grant through the TrainingPeaks platform he has provided a level of personal coaching that belies the off-the-shelf packages offered. He shows genuine insight and interest with none of the pretention or snobbery that often accompanies cycling, particularly when people start taking it a bit more "seriously" (whatever that means) and caring about their training and power numbers. Have not yet had a chance to really put the training to test in my upcoming event, but I've made measurable gains to date and feel confident more are to come under Grant's stewardship."
Steve, Lymm, Cheshire, June 2021 ★★★★★
"I started using Cycle for Fitness 6 months ago after an initial consultation with Grant about a planned Lands End to John O Groats ride. My cycling regime prior to working with Grant was focussed on trying to do more and more miles and in 2020 I clocked up around 5000 miles. I was rather cynical with the initial training plans that Grant set. It was significantly less miles, each week with a new focus on data such as heart rate and cadence. Three months later after seeing results Grant introduced Power and the results have been astounding. Every week I feel that I am learning how to cycle more efficiently, faster and I now enjoy hills rather than fearing them. I feel that Grant is with me on every ride because he is constantly looking at my data and providing significant support. His communication is excellent, very motivating and he always takes the time to explain my many questions. The bottom line of all this is that after 6 months my speed, power and efficiency have all significantly improved. But more importantly at the age of 54, cycling with Grant's support and guidance has tangibly made me fitter and healthier."
Clive, Portishead, June 2021 ★★★★★
"I am signed up with Grant at Cycle for Fitness and he has been my cycling coach since September 2020 helping me to prepare to cycle from Lands End to John O'Groats over 14 days in August 2021. I had limited cycling experience before then and wanted some professional input to best prepare me for my challenge I am very happy with the service and input provided - professional and knowledgeable, but also delivered with humour and a friendly manner, and I can see and feel the massive improvements in my cycling performance over the last 9 months. The acid test is still to come, but I am confident I shall be rolling out from Lands End in August as well prepared as I could be for the 14 day challenge ahead."
Gareth, Alton, Hampshire, February 2021 ★★★★★
Great results so far... I started with one of Grant's intro offers for the over 50's on Training Peaks. I was just bouncing my way around Zwift and wanted some structure. Grant's plan was an eye-opener to benefits of structure and variety and the important recovery sessions which I needed as I was overtraining (then losing motivation). The plan introduced me to Training Peaks, Sufferfest and their Yoga programmes.. other features on Zwift and some key cycling stretch/conditioning work. So... so far, Fitness up, flexibility up, and weight and bodyfat down. I even managed to start this plan late November, and apart from an expected blip over Christmas, I have now set a 2-day MTB trail ride as a Target to train for over the next 12 weeks. Grant is very responsive and encouraging and willing to work around constraints while avoiding any long-term compromise. Thoroughly recommend Grant's services if you want to put some focus into your training and certainly if you enjoy seeing the various data feeds which show your improvements... which will come!
Phil W, Stoke Pogues, November 2020 ★★★★★

"I'm not a big review kind of guy, but once in a while there's a compelling case. Grant runs Cycle For Fitness with a clear passion for what he does, backed with a deep knowledge of what it takes and how to apply it. My experience over the last 12 weeks has shown me the value in his services (and I emphasise value) as the gains I've made from a cycling fitness perspective are impressive for an ageing enthusiast! But more than that, it's the way Grant runs things; organising / helping with tech, encouraging and responding at every turn, giving useful context to the stream of information and data and understanding the ebb and flow of life! I'd thoroughly recommend Grant to anyone of pretty much any level - if they want to both improve their cycling fitness and enjoy the process too. In fact, I already have to a close friend. Thanks Grant and I plan to be back again with another target!"
John R, Watlington, Oxfordshire - London 100 & Normandy Battlefield Tour ★★★★★
Approachable + Comprehensive consultation + Bespoke training plan + Targets challenging & achievable + Plan flexible + Encouraging post training feedback + Achieved goals = a stronger fitter rider
"I believe I am a fit 57 year old, having done some form of exercise two or three times a week throughout my adult life. I took up road cycling in 2014, somewhat accidentally. A friend challenged me to take part in a London to Paris charity ride, I had to borrow a road bike to do this! Suffice to say I fell in love with road cycling and took it up with great enthusiasm to the point where I cycle on average 3,500 miles a year. I applied training lessons learned running; intervals, hill work etc. to cycling with I believe some success.
Last year rather belatedly, I was invited to two Army fund raising events back to back. Ride London 100 and on the following day travel to Normandy for five days of cycling some 310 miles. A total of 410 miles in the week on some challenging routes with some very athletic and competitive (ex-Army) friends. . I need to get a lot fitter in only 10 weeks, I need help! I have known Grant for many years, we were once neighbours and I have followed his career change from white collar exec to cycle trainer with interest. It was not familiarity that convinced me to use Grant however, it was his cycling experience, qualifications and, I dare say, his age. (When listening to an explanation on the nuances of training after 50, it is reassuring to know this is based on experience as well as theory).
Following an in depth and honest consultation focusing on my goals, time constraints in my week, likes and dislikes when training and a cycle fitness test, Grant produced a comprehensive and bespoke plan. Using the Training Peaks App, the plan was simple to follow and flexible, if something unexpected came up at work or home, I could tweak the weekly plan. It was a tremendous help to have Grant's feedback on my performance based on the Training Peaks App and for him to hear my views and queries on my progress. Often during training I would really push myself, because Grant 'was watching'; so like having a coach out there with you! Grant's training reviews, by and large, arrived on my phone before I'd got out of the shower, so always fresh and relevant.
When I had finished my training and in fairness to Grant I hadn't given him or me much time, I was unsure as to how I would fair during my week of cycling. My reservations were completely baseless, as I tackled each day feeling strong from beginning to end. I sailed up the ascents, often in front, and was able to recover quickly for the next hill. Thanks to Grant's fitness coaching the week was exhilarating and a great success. where I was able to really apply myself, be competitive but also stay strong and enjoy the scenery of France and the camaraderie of my friends"

Gwyneth Smith, Mallorca ★★★★★

"I'm 65 years old and bought my first road bike three years ago. This year I bought a brand new Canyon. I learned to cycle when I was 55 which coincided with our move to Mallorca, an amazing place for cycling. I soon realised that I didn't just want to go to the same places I wanted to climb hills and see the island, I needed to improve but I'd no idea how. I wanted to train smarter not just harder.
I came across Grant whilst reading stuff on Facebook. I got in touch with him and we got cracking immediately. I was fortunate to already have a smart trainer as just after my training started so did the COVID19 lockdown so I've spent a lot of time training in doors and feel like I'm getting somewhere.Working with Grant has been easy, everything I need to do appears in my training plan via my phone. It's simple to understand. I'm using Zwift software as recommended by him.
The training is challenging but fun. Grant has never set me workout that is too much, too long or boring. I've enjoyed every session.Since mid May of this year I have been able to return to outdoor cycling and I've notice a considerable improvement in the power I'm able to generate. My endurance is better as is my recovery. I've repeated some of the hills I've done before but faster. If I continue to improve maybe I'll consider entering in an event next year, watch this space ! "


Janet McCay, Cornwall & her ride across Costa Rica ★★★★★

"Following major surgery on my hips and having been unable to exercise for 6 years I decided to take up cycling to improve my fitness and finish off my rehab. I set myself a challenge to do a charity bike ride across Costa Rica and got in touch with Grant as I had no idea how or where to start.
He has been instrumental in me achieving my goal - measuring my fitness levels, giving me programmes to work on, suggesting all sorts of tips from shoes to gloves and nutrition to hydration, updating programmes and routes as I improved and generally being encouraging when I was convinced I would never do it. As a result, the ride was beyond what I hoped for and I had the time of my life. I can thoroughly recommend his coaching and am looking forward to pushing on to the next level and beyond with his support ."
Trevor D, Oxfordshire, England ★★★★★

" Grant prepared me for a 1 day 205km ride from Leicester to London in 2018. I had an ok bike and an amount of bravado but Grant helped me to prepare properly. As the ride was in March, with Grant's advice I bought a Turbo to ride indoors through the winter and all the electronics to analyse my riding ability and fitness.Grant has great experience and patience and developed a programme for me to improve my fitness and technique, including rides we did together. He really knows his stuff and I had a great sponsored ride, surprising myself with my ability to go the distance (with the help of loads of pasta, bananas and sponge pudding and custard!). I would recommend Grant to anyone wanting a sympathetic yet challenging cycling trainer" . "
Sarah S, Oxfordshire England ★★★★★
" This program is ideal for people like me who would like to cycle more but don't know how to get into it. I bought my bike last year but hardly used it, having the coach encourage and guide you makes the process so much easier. 3 rides a week is just about right to get you into the swing of things and the coach is there all the way to encourage you and answer all the little questions you're afraid to ask. The team are so friendly and enthusiastic about cycling, you can't help but catch the bug. The bonus is you get fit too!"
Alexander R, Plymouth, England
★★★★★
" Grant's passion for cycling and his knowledge and ability to impart it are very inspiring . I have had the pleasure of accompanying Grant on a few long rides now. Some of them around the 100 mile mark. 4 years ago I was 3 stone overweight, depressed and feeling very low about myself. This year I cycled 1500KM in 15 days incorporating 5 of the hardest climbs on the Tour De France calender! One of the descents off of Mont Ventoux was with Grant. It was a highlight of the trip. I can highly recommend Cycle For Fitness! . "
Claire, Hampshire ★★★★★

"I was fortunate enough to have a 1-2-1 training ride with Grant prior to a large road event. His expertise and knowledge on how to ride efficiently was second to none. I learned how to change gear properly (at last!) and how to attack hills with maximum energy. This really did make a world of difference to the ride and all of his techniques and tips made for a much smoother, easier and (I'm pleased to say!) faster ride. Thanks Grant!"

Partners and Accreditations
Our team is certifed to British Cycling coach (Level 1), TrainingPeaks Cycling Endurance Coach (Level 2).
We partner with Sufferfest, act as tour guides for Pedal Britain and proudly support and volunteer for The Prince's Trust and its riders on the Deloitte "Ride Across Britain".